Variants of the double-frequency GPS antennas
Keywords:
conical spiral antenna, microstrip antenna, cylindrical quadrifiIar helix antenna, directivity, ellipticity
Abstract
Three designs of antennas for GPS system are analyzed in this article: the conical spiral antenna, the micro-strip antenna and the cylindrical spiral antenna.
References
O. A. Jurtsev, A. V. Runov, A. N. Kazarin, Helical Aerials [in Russian]. The Soviet Wireless, 1974.
M. V. Chufarov, N. T. Appolonov, A. V. Babushkin, L. A. Lvov, "The double-range microstrip antenna of circle polarization," RF Patent no. 2495518, 2012.
Y. Letestu, A. Sharaiha, "Broadband folded printed quadrifilar helical antenna," IEEE Trans. Antennas Propag., Vol. 54, No. 5, p. 1600-1604, May 2006. DOI: http://doi.org/10.1109/TAP.2006.874365.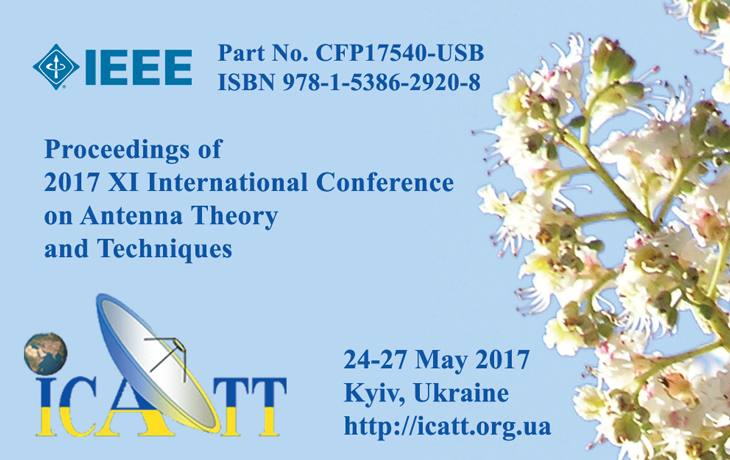 Section
UWB, low-gain, communication and printed antennas