Planar Ku band antenna for perspective telecommunication facilities
Keywords:
millimeter waves, antennas, dielectric waveguide, computer-aided design methods
Abstract
The deployment of a new generation of communication systems requires the development of high-frequency ranges of wavelengths. The paper deals with a promising class of millimeter band performed on the basis of different types dielectric wave-guides. The methods of the engineering design of these antennas are presented. It is shown that the considered antenna can serve as the basis for a family of antennas with characteristics suitable for new telecommunications applications.
References
V. N. Lavrushev, Y. E. Sedelnikov, "Millimeter band low-hight multibeam antennas," Proc. of 20th ESTEC Antenna Workshop on Millimeter Wave Antenna Technology and Antenna Measurement, 18-20 Jun. 1997, ESTEC Noordwijk, Netherlands, p. 87-91.
Thomas A. Milligan, Modern Antenna Design, 2nd ed. New Jersey: John Willey & SonS, Inc., Publication Hoboken, 2005.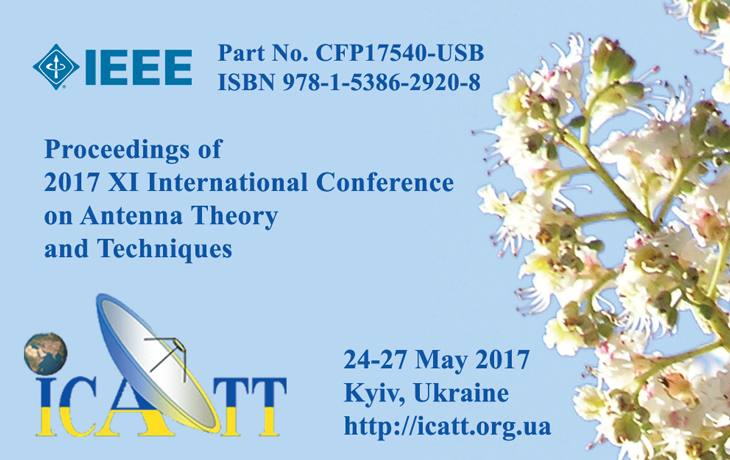 Section
Antenna arrays, adaptive and smart antennas